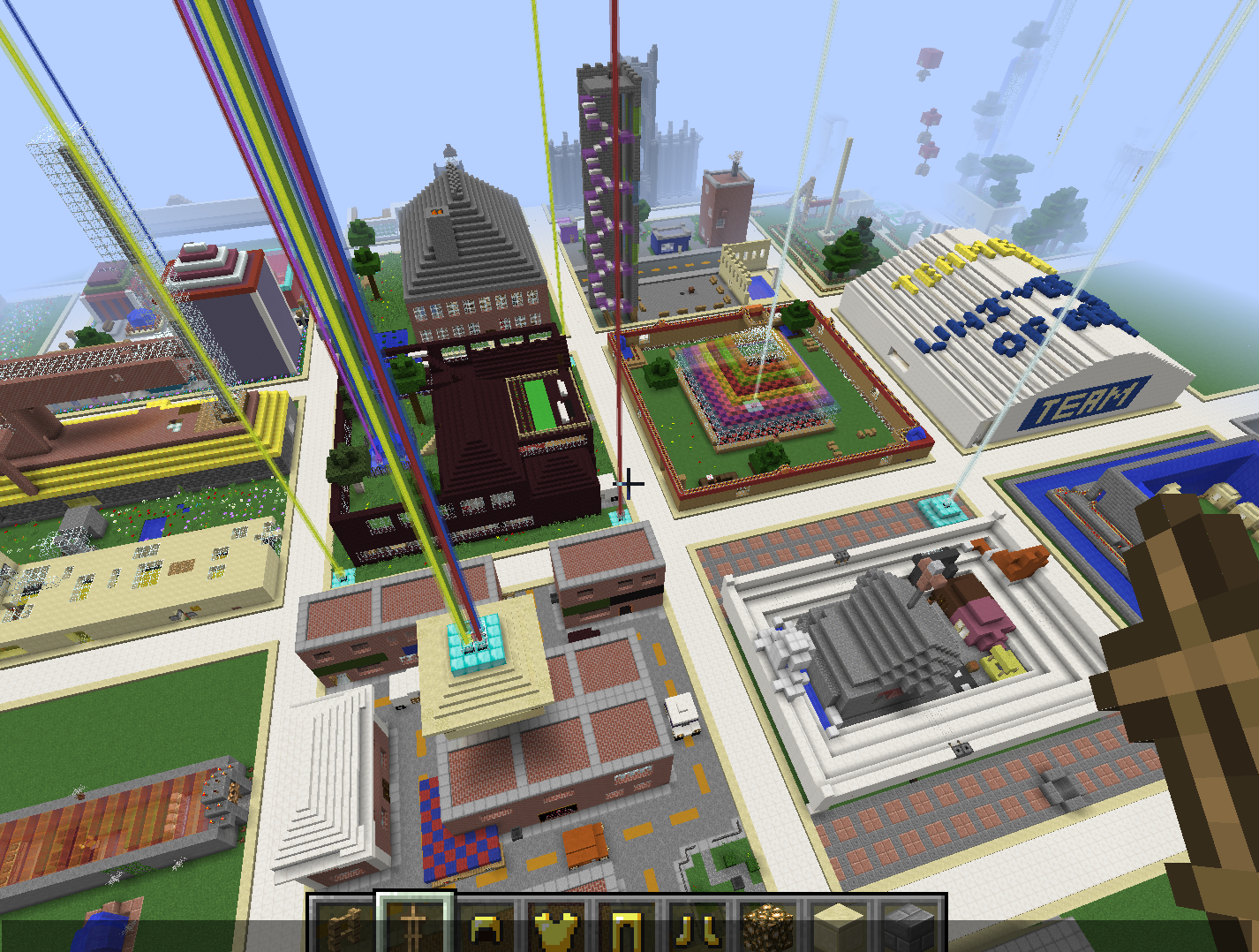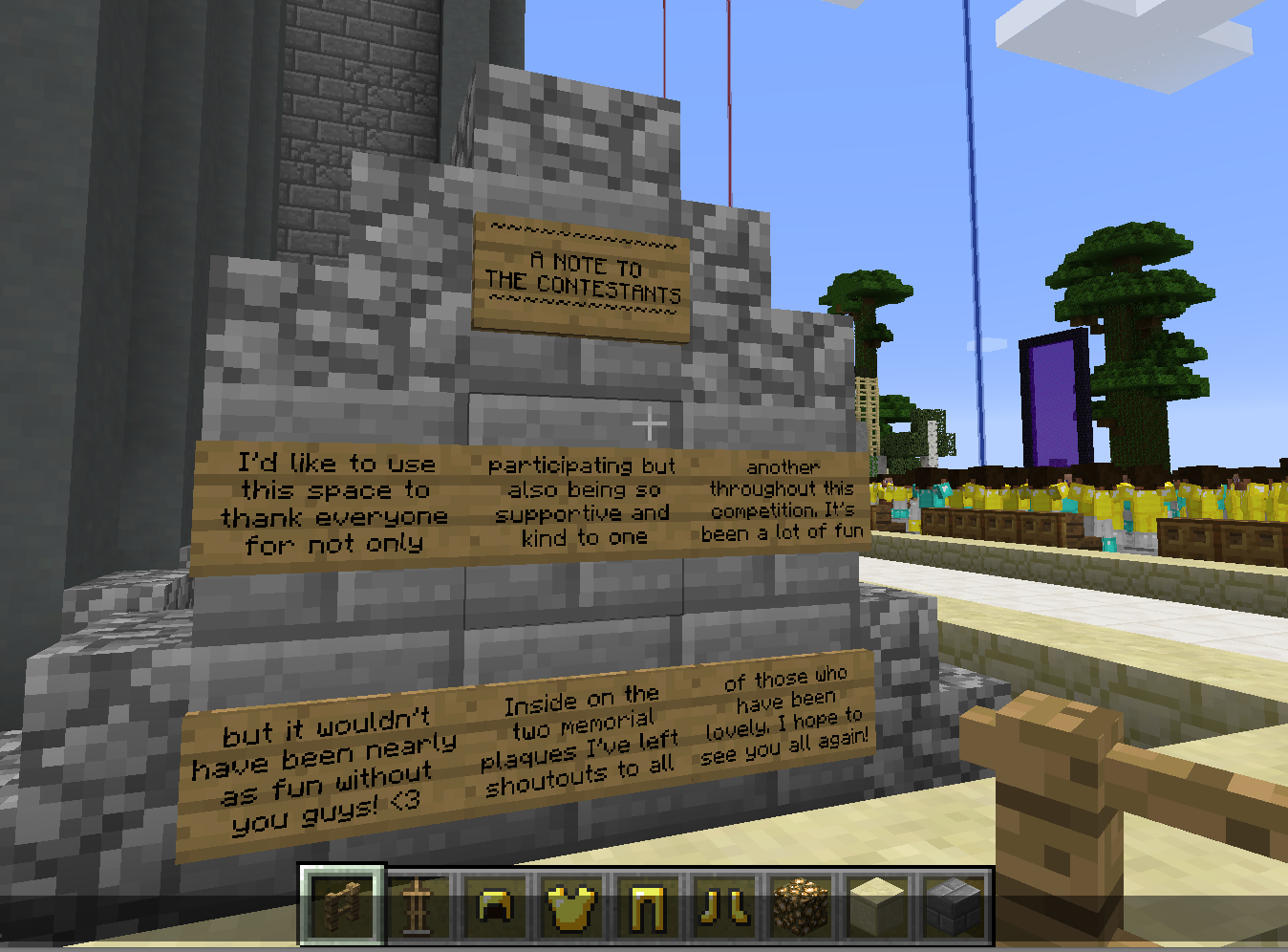 Thank you to everyone that took part and to everyone that has helped to make this competition happen (especially our sponsors AppAnnie and Gumption, Sam from Woopa Gaming for managing the server and the Yogscast judges) - it's been a really hard decision choosing the winners as all the plots were so AMAZING. When making their decision, the judges took into account the skill required to build as well as the imagination, creativity and the age of the participant. WINNERS and HIGHLY COMMENDED are below. It's been fantastic fun - hope to see you next year! ~ Rosie
WINNERS 11+ (Prize: Minecraft themed swag bag)
WINNERS UNDER 11'S (Prize: Minecraft themed swag bag)
HIGHLY COMMENDED (Prize: Yogscast poster and minecraft mug)
BUILD BATH IN MINECRAFT COMPETITION TERMS AND CONDITIONS
COMPETITION OPENING AND CLOSING DATES :
The Competition was open for registration from 2pm 11th January 2016 to midnight on Friday 12th February 2016. Any entries received after of the Closing Date (for whatever reason) were not on the whitelist so not eligible to be in the competition. The competition went live at 2pm on Monday 15th February and closed at 2pm on Wednesday 17th Feburary. Winners were announced within 7 days and informed by email. The judges' decision was final.
ENTRANT RESTRICTIONS:
The Competition was open to permanent UK residents in the Bath and North East Somerset area. Where entrants are aged under 16, the entrant had to have a parent or guardian's permission to enter the Competition.
ROUTES OF ENTRY:
Entry was free of charge – no purchase was necessary.
Players entered the Competition by building a mythical or fictional building on their allocated plot in the Minecraft game. The competition world was a multiplayer server and players were not able to interfere with other plots.
DRAW DETAILS:
There were winners' prizes for each of the categories in two age groups (Under 11's and 11+) and runners' up prizes.
The prize winners were be selected by a panel of employees of Yogscast.
The criteria used for judging the competition:
Creativity and individuality
The skill required to build on a plot was taken into account in line with the age of the entrant